On the Portfolio page you find the companies and organisations Informationland worked with in the past. Below you can read about the nature of the projects. On request more detailed information can be provided.
For a large legal and tax firm Informationland has created the knowledge management strategy and business case in close cooperation with the management team. He further established the knowledge management department with all Know How and Professional support functions, working groups and committees , connecting offices in the Benelux , executing an organization-wide plan of action.

For a major healthcare provider Informationland developed the knowledge management program and the knowledge map (including roll -out) that based on applying taxonomies ensured transparency across all 12 medical specialties and best practices about a dozen main locations .

For a large international accounting firm Informationland developend and employed clientweb 3.0 applications, including adjustments ofthe underlying business model . The program also involved pilots with customers and the organization-wide rollout. The business case proved cross-selling and improved recurring business in an improved client relation .

For a large national bank Informationland transformed the internal information and archives function in a proactive multifunctional knowledge center. New roles and processes and roles were developed and introduced to 40 employees.

For the National Police Force Informationland developed, in direct cooperation with the local police force, district maps in relevant information and knowledge layers, which were rolled out in pilot studies in the central Netherlands .

For a leading academic hospital Informationland made the business case and strategy for the professionalisation of knowledge and information management, in line with the academic and educational aspirations of the organization.

For a global chemical company Informationland developed innovation and knowledge management strategy focusing on innovation and market development programs , the program associated management dashboards and integrating responsibilities of information and innovation teams.

For a large ministerial agency Informationland organized the development of knowledge and intelligence, including the professionalization of processes , roles , services , and products, connecting with new internal customers and a clear contribution to the coreresponsibilities of the organization.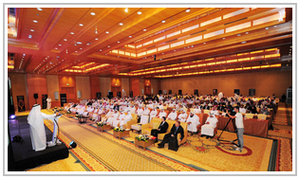 For an international business school in the Middle East Informationland has developed and executed a management training program for adult university graduates from diverse backgrounds .

For one of the largest European capitals Information Land developed the knowledge management program, restructuring of the knowledge team , their roles and their contribution to large urban development projects . Introduction of Web 2.0 -based services .

For an international bank Informationland developed the knowledge and information management vision and mission as a central part of a newly established economic research unit and defined major underlying change projects .

For a major international collaboration program between research institutes and technical universities Informationland designed the knowledge management program, project base and collaboration disciplines.

For an international consulting group Informationlandhas established the knowledge management services and realized market leadership with knowledge services.